Seasons Greetings and Holiday Reads
Long before I wrote the first story, I read. Constantly. I was one of those kids who always had her nose stuck in a book. My favorite spot for indulging my passion was a patch of ground beneath a tall pine tree in a section of woods not far from where I lived. Even now when I close my eyes, I can almost see a much younger version of myself sitting next to that tree, settled against its trunk, oblivious to the outside world while I let the pages lead me on the most fantastic journey.
I would think, One day, I want to write stories like this. I want to take people to another place and leave them there for a while.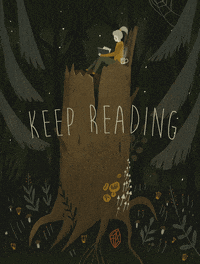 ---
For those of you who share my love of reading, I'd like to offer a free, exclusive paranormal story as a subscriber welcome gift. A Whisper in the Dark is meant as a bridge between Lost Souls, the second book in the Lost Trilogy, and Lost Time, the final book in that series to be published in 2019. But if you haven't read any of my paranormal mystery series, no worries! This story will stand on its own.
Excerpt from A Whisper in the Dark
His heart bolted straight to his throat when a shadow peeled away from the darkest corner of the room and shifted toward him. The blurred shape of a head and softly rounded shoulders formed in the shadowed mass as an arctic cold crept in, sparking flames in the hearth and chilling Matthew to the bone. He stepped forward, stopped. Firelight danced behind a face as pale and translucent as the last dying glow of a winter moon. The dim light framing the face shimmered into a waterfall of golden hair.
Bright green eyes met his.
"Mellie… am I dreaming?"
DOWNLOAD A WHISPER IN THE DARK
---
Now for a bit of sharing…
I spent some time snooping around online for books I thought might be fun to read this holiday season and came up with a few promising reads. The bonus here for me is I think I may have found a new author or two. I love when that happens!
Have a look at the reads I found. I hope you make some time this holiday season for taking your own journey through the pages of a good book.
__________
Never bargain with goblin men.
Scarlette Rossetti thought her stay at Strawberry Hill Castle during the Christmas holiday would pass by uneventfully. She couldn't have been more wrong. Enticed by the delights of the nearby village of Twickenham, Scarlette's life would change in unimaginable ways…
---
** A SPECIAL HOLIDAY COLLECTION **
This Christmas season, dive into New York Times bestselling author Melanie Karsak's fairy tale world. In this magical holiday collection, fight Yuletide monsters, take on a jealous Snow Queen, ride the skies in an airship, and tinker some magical gnomes. Join Clemeny, Elyse, Lily, and Scarlette in these winter wonderlands.
---
A sweet, short holiday tale about opening yourself up to magical possibilities.
Natalie is new to town, and feels invisible and painfully alone…until a mysterious stranger in a cemetery changes everything.
---
Who knows what haunts the night at the dark point of the year?
This collection of seasonal chillers looks beneath Christmas cheer to a world of ghosts and horrors, mixing terrifying modern fiction with classic stories by masters of the macabre. From Neil Gaiman and M. R. James to Muriel Spark and E. Nesbit, there are stories here to make the hardiest soul quail – so find a comfy chair, lock the door, ignore the cold breath on your neck and get ready to welcome in the real spirits of Christmas.
---
Sometimes, the best gifts are unexpected.
When workaholic Robert Chalmer's wife leaves to take care of her sick mother for two weeks, he is left with all the responsibility… including his seven-year-old daughter. With Christmas fast approaching, Robert must find a way to reconnect with what is most important in his life, or risk losing it forever.
---
OTHER BOOKS WORTH A LOOK
Book 1 of a 10 Book Series
Ellie Jordan's job is to catch and remove unwanted ghosts. Part detective, part paranormal exterminator, Ellie operates out of Savannah, Georgia, the most haunted city in the United States.
---
Mystery, murder and mayhem – plus a moment of romance.
From the light-hearted to the darkest depths of the human psyche. They're all there in this smorgasbord of short stories to keep you guessing at every turn. From the author of Milijun and Saving Paludis.
---
Magic suppressed. Magic exiled. Magic murdered.
During the Great Purge, all magic was destroyed and those who could wield it were driven into exile…
---
Here's wishing you a blessed holiday season!
Merry Christmas, and thanks so much for reading,
Anne